Spinal Decompression Treatment for Back and Neck Pain
90%

 SUCCESS RATE VS

47%

FOR SURGERY
           
The nonsurgical alternative for 
Bulging, Herniated or Prolapse Discs.
Spinal Decompression is a non-surgical, computerized traction-based treatment with fantastic outcomes for herniated or bulging discs in the neck and low back. Repetitive pull-hold-relax cycles bring in nutrients and hydration into the damages discs while allowing waste products to be eliminated.  Safe, gentle and effective.
Medically known as Discopathy, these disc conditions can dramatically change your life causing:
Back Pain

Sciatica

Shoulder Blade Pain

Arm and Leg Pain and/ or Weakness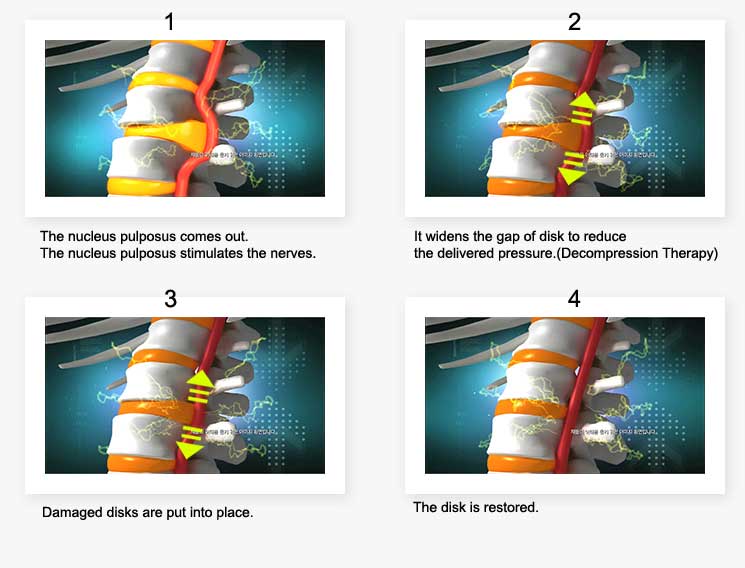 If you've been told you have a bulging, herniated or prolapse disc causing back pain or sciatica you would be remiss if you did not try this option first.
Spinal decompression has a better success rate than surgery or drugs and is far less dangerous.
Book your free consultation to find out if you are a candidate for Spinal Decompression

Chiropractors near me Chiropractors near me Chiropractors near me